Hi there! I'm a 2D/3D design professional passionate about digital content creation for various industries, including print, media, web, games, software development, marketing, and more. As a CAD professional, 3D Artist, and Graphic Designer, my skills include programming/coding, illustration, layout, typography, web design, user experience design, motion graphics, 3D modeling, augmented/virtual reality application development, animation, rigging, and more. My work has also been featured on sites and media displayed below. Thank you for visiting! Click here to view or download my resume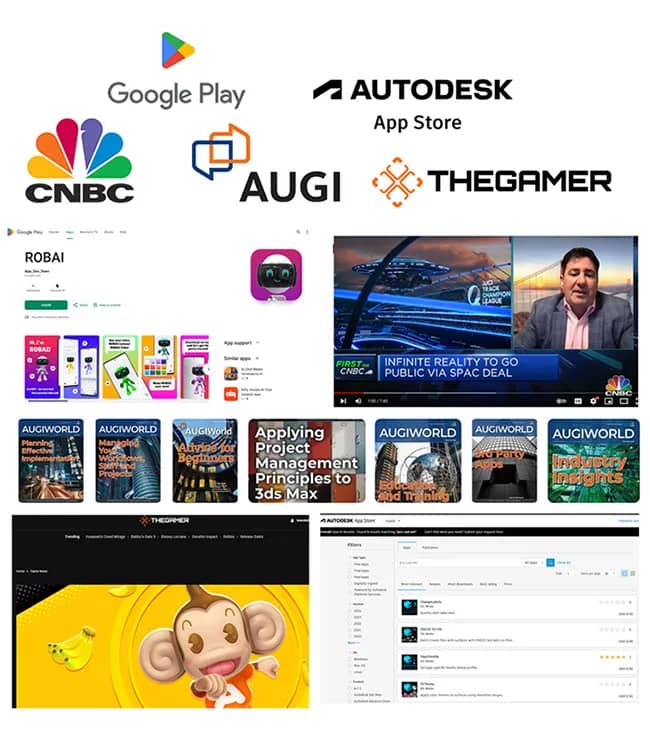 ---
I have extensive experience in programming languages like C# and JavaScript and have a solid foundation to overcome technical challenges. That includes blueprint and visual scripting for Unreal Engine, C# scripting for Unity, Python, Melscript/Maxscript, developing web interfaces for 3D models, creating custom applications, responsive web design, interactive graphics, and more.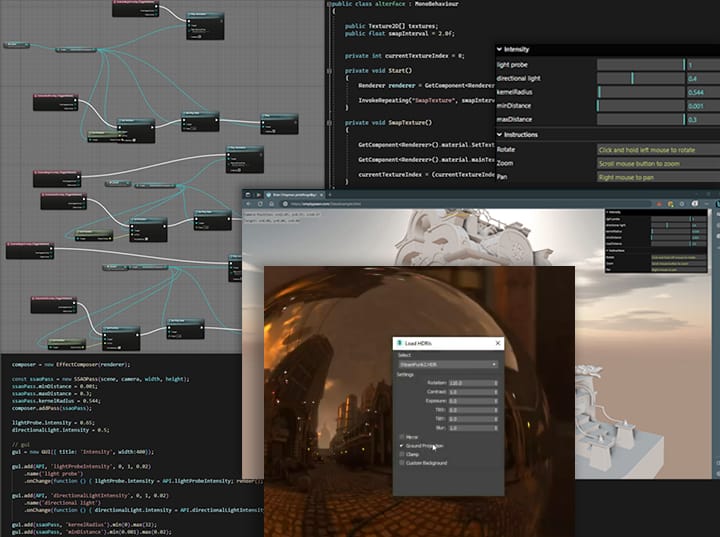 Below is a video of a Leonardo da Vinci-themed 360-degree interactive 3D educational/informational environment and website I created.
Below is a 3D display I created using WebGL and JavaScript showing a 3D model I completed with Maya. The model was based on a popular concept by Ewreilyn at Deviant Art. Use standard mouse or finger touch controls to view the model.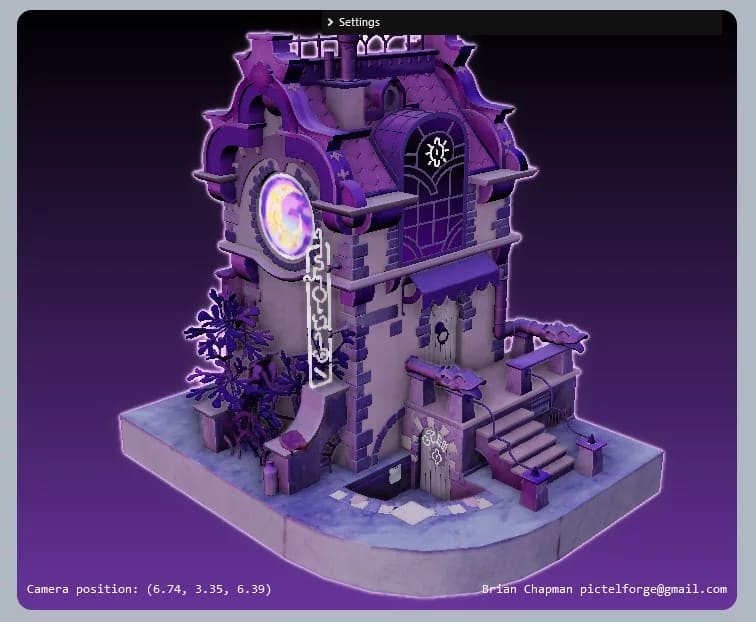 ---
As a 2D/3D professional, I aim to create interesting work that communicates and leaves a lasting impression. Through my work, I aim to enhance the brands and businesses I work with and to contribute to a world where design is not just pleasing, but also impactful and meaningful. I approach every project with curiosity, enthusiasm, and a collaborative spirit, committed to staying up-to-date with industry trends and tools.

I value:
• Creativity, innovation, and pursuit of excellence in all aspects of my work
• The power of design to shape and influence culture
• Collaboration and communication, aiming to meet project needs and goals
• Continuous learning/staying up-to-date with emerging trends and technologies
• Ethical, meaningful, and impactful design

Below is some of my 3D work. I completed the modeling, texturing, UV work, lighting, and rendering. Most of my 3D experience is with 3ds Max, Maya, Unreal Engine, Unity, Zbrush, Substance Painter, software in the Adobe Creative Suite, and CAD.
Lighting plays a crucial role in creating interesting 3D scenes, requiring both technical and artistic skills. Check out some examples of scenes I've lit and rendered using Unreal Engine below.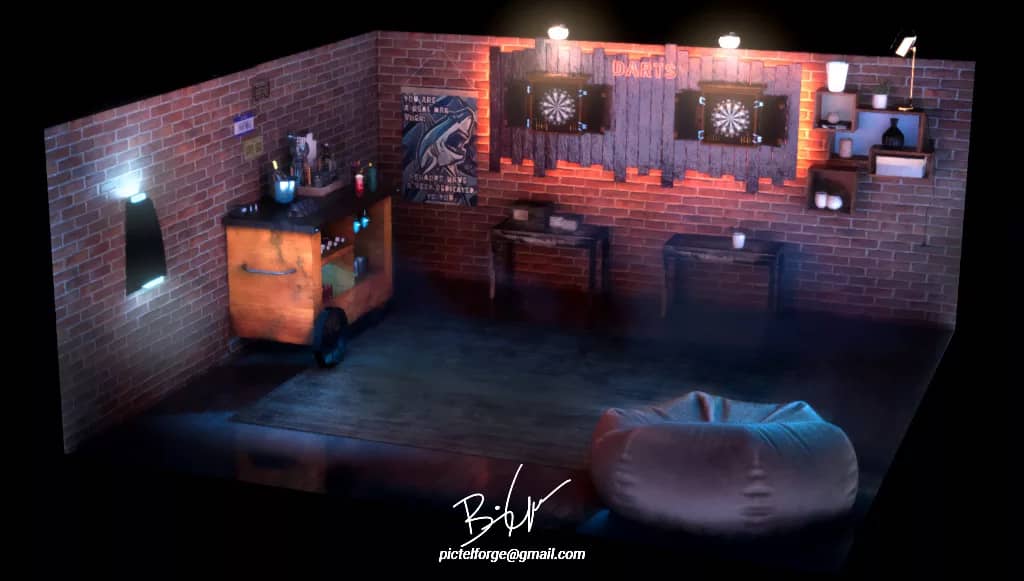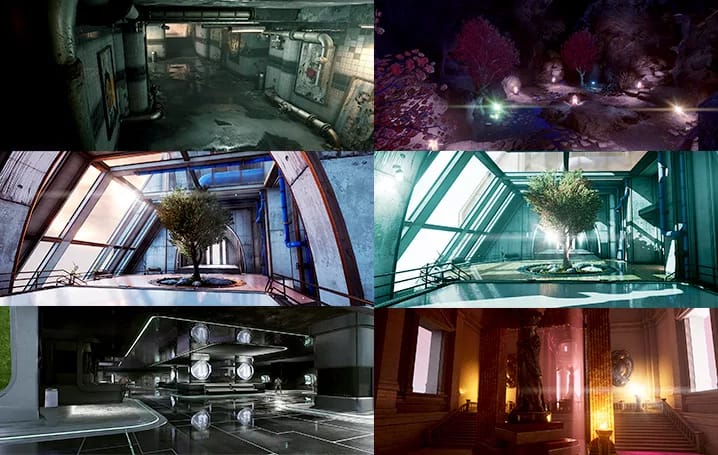 ---
Illustration continues to play a significant role in my efforts. See below for some of my examples.
I believe in the power of education to improve lives, and I am proud to have supported Higher Orbits. This exceptional organization promotes STEM and STEAM education among students and future leaders in America. Comprised of NASA trainers, astronauts, and educational leaders, their team is inspiring. They recognized me as their volunteer of the year for 2020 and I contributed to their mission through graphic design work. To learn more about Higher Orbits and their vital work, please visit their website at https://higherorbits.org. Thank you for considering supporting this vital cause.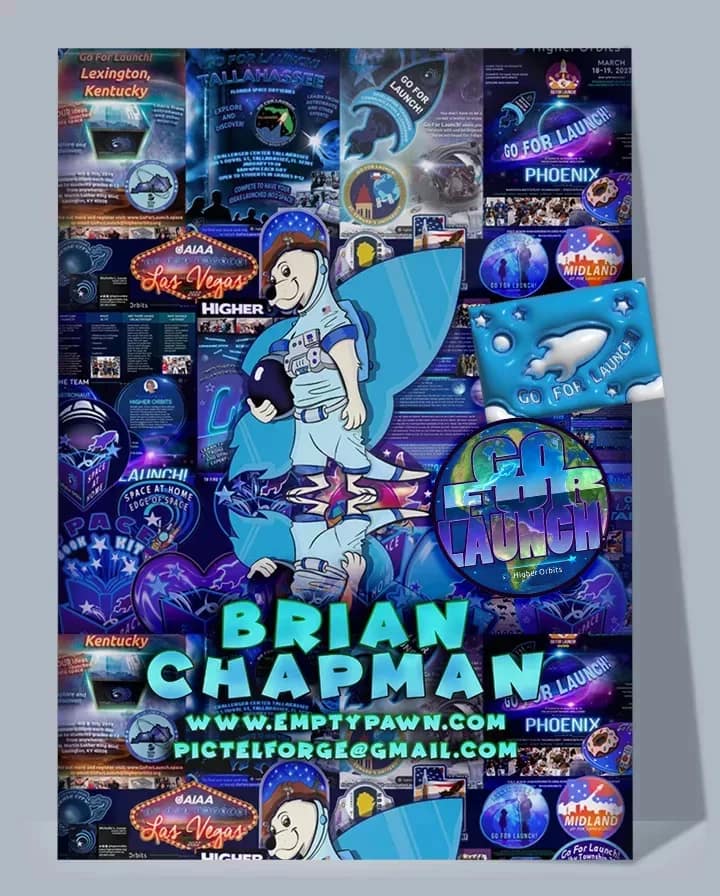 ---
USER EXPERIENCE, INTERFACE, AND WEB DESIGN
I have experience with a wide range of content creation including user interface (UI) and user experience (UX) design using programming and tools like Visual Studio, InDesign, Figma, WordPress, and Adobe Animate. That includes everything from site map, wireframes, and mock-ups to conceptualize and create digital content that is interactive, customized, and easy to use. I am experience in Jquery, Javascript, Boostrap, WordPress, and more. I aim to design applications, interfaces, and work that aid efforts toward UX and help to ensure products are functional, friendly, inclusive, and intuitive.
---
Print design remains one of my favorite forms of creativity. I enjoy using the power of typography and the fundamentals of art and graphic design to find creative use of space to draw interest and add to the appeal.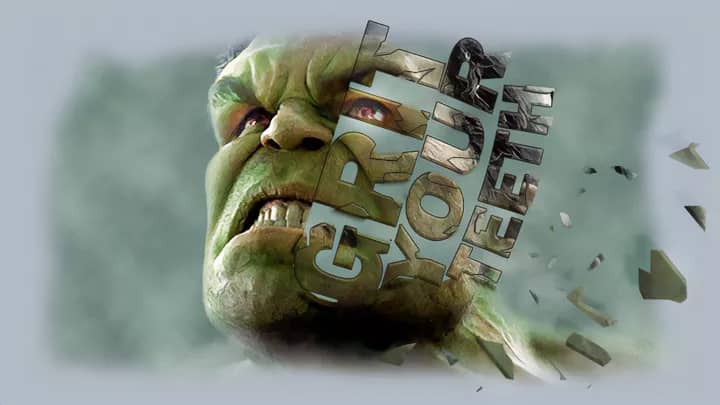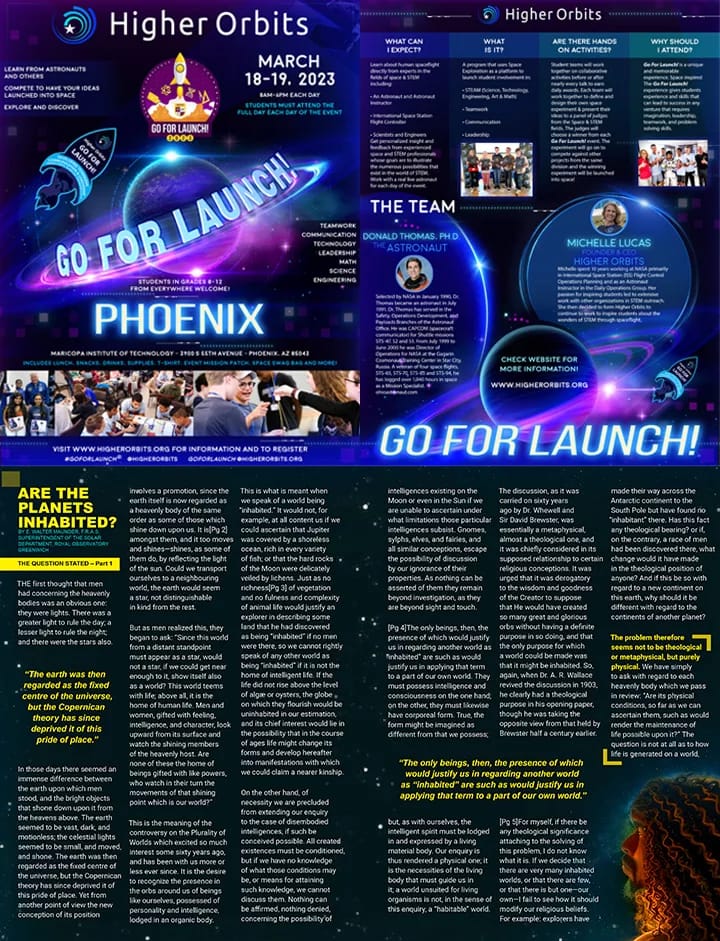 ---
I haven't updated the blog below for a while but it contains some of my notes, thoughts, articles, and tutorials about 3ds Max, Maya, Unreal Engine, Civil 3D, Autocad, C# programming, animation, and more.